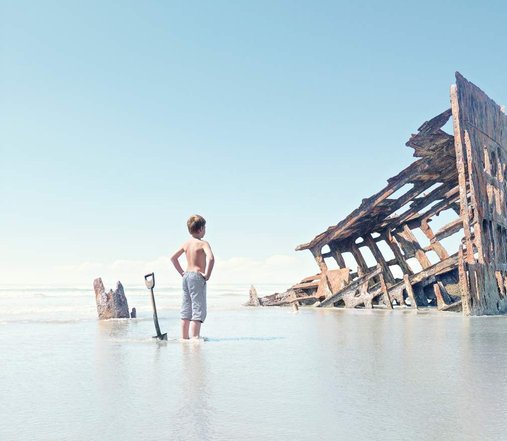 About Andric
Andric was born in Belgrade, Yugoslavia.
He picked up his first camera at the age of 15.
He is entirely self-taught.
His work infuses humour to transform the commonplace into something unexpected.
He believes a good image leaves questions unanswered and invites contemplation.
His style is sharp, clean and focused on mood.
He shoots still life, landscape, portrait and conceptual.
He started his career in Italy where he had studios in both Rome and Milan, moving to Canada in 2002.
He believes shooting from real life is crucial for creating compelling photography, and that even the most impossible image must be anchored in reality for strength.
He has been doing nearly all of his own post‐production work for the past 16 years, reserving it only for enhancing atmospheric effect. His work has won a number of prestigious awards, including ADC, Communication Arts, PDN, Archive 200 Best, and more.
His clients include American Express, Amtrak, AT&T, Campbell's, Capital One, Chick‐Fil‐A, Compaq, Corona, Dove, Guinness, Hitachi, Infiniti, INTEL, LL Bean, M&M's, Procter & Gamble, Palm, Pirelli, Samsung, Silk, NBC, Unilever, Vespa and Weyerhaeuser.
He lives in Toronto